EFFECTIVE USE OF TECHNOLOGIES TO PROMOTE SCIENTIFIC KNOWLEDGE
2 – Hardware tools
2.5 Camera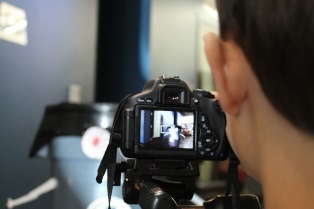 A camera is an optical instrument for recording or capturing images, which may be stored locally, transmitted to another location, or both. The images may be individual still photographs or sequences of images constituting videos or movies.
There are a huge range of uses of digital cameras in the classroom or elsewhere in the education community. Whether used to enhance learning, provide motivation or as a convenient tool - digital cameras can empower both students and teachers. The freedom to experiment with photos encourages a willingness to learn.
Some uses of cameras in education:
enhancing lesson worksheets, teacher overheads, test items, food preparation notes, science reports, etc.
student assignments across the curriculum
school promotional material (e.g. photos for newspaper, newsletters, pamphlets, posters)
taking photos or recording information on excursions or field trips
providing close up, macro or micro views of objects, plants or animals
enhancing slideshows or presentations
recording student progress
analysing physical education activities
recording sequences of events in science experiments (e.g. life cycles, motion, ...)
recording weather, types of clouds, ocean conditions
taking photos of natural or built environments (e.g. rivers, mountains, buildings, ...)
photographing bulky work samples or other evidence in outcomes based education
record a movie showing collaboration in the preparation and progress of experiments
Online Resources
CameraThis link provides more information about the digital cameras and their capabilities.
Digital Cameras in educationThis link provides more information about the usage of digital cameras for educational purposes.
How to Choose a Microscopy CameraThis link provides more information how to enhance students' experience on microscopy camera.