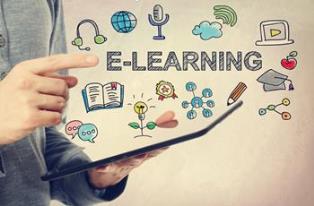 An online platform is a specially developed platform using Internet technology for the design and development of teaching and learning purposes. eLearning is learning to utilise electronic technologies to access educational curriculum outside of a traditional classroom. In most cases, it refers to a course, program or degree delivered completely online. Moodle is a free online learning management system, or LMS (also known as VLE.) It is suitable for all ages and all sectors. The best way to use Moodle is the way which helps the students learn most efficiently. Moodle was designed on the
principles
of Social constructionism. Users in some subject areas may benefit further from standard or compatible third-party modules and plugins in maths, Tex notation filter, language teachers and chemistry. Another useful tool for education is WordPress.
WordPress, that was a basic blogging platform a decade ago, is now the most widely used and popular content management system (CMS). More than 22% of the websites use WordPress today, which means millions of sites. Educational organizations love using WordPress because of its easy-to-use content management system and the ability to create dynamic, information-packed websites. The
possibilities of WordPress are endless
. The other beloved solution of WordPress that higher education often takes advantage of, is
Edublogs
, the largest education blog provider. The system is based on WordPress and is similar to the sites hosted on wordpress.com, but while the latter was invented for general blogging, Edublogs specifically targets education - it is a community for teachers, students, educators.