TRANSNATIONAL COOPERATION TO PROMOTE SCIENTIFIC KNOWLEDGE IN SCHOOL EDUCATION
Chapter 1: Introduction
1.1 Scientific education: main obstacles and challenges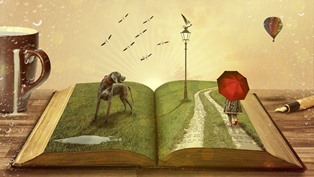 This subchapter focuses on the main obstacles and challenges in science education. Our world is facing an unprecedented development of science and technology. The influence of science and technology on our lives will undoubtedly continue to increase in the next years. All aspects of life in modern society have been touched by scientific and technological knowledge and skills, which have invaded the workplace and the public sphere as well as the private sphere and our leisure time. Scientific and technological knowledge and skills have become crucial for most of our actions and decisions. Meaningful and independent participation in modern society assumes scientific and technological knowledge and skills.
However, the increasing significance of science and technology is not accompanied by a growth in students' interest in these subjects, as educational statistics relating to subject choice in school or enrolment in tertiary education highlight. On the contrary, in many countries, recruitment to scientific and technological studies is falling. Also, in many countries, there is also a growing gender gap in the choice of scientific and technological subjects at both school and tertiary level. Many countries have had a long period of steady growth in female participation in traditionally male fields of study, but this positive trend seems now to have been broken in some countries (especially Nordic countries). The chapter examines the obstacles and challenges science education is confronted with, be they within the classroom, across the school system, or in the larger social arena; it also provides readers with a wide range of suggestions to choose from.
Science education should be an essential component of the learning process. Education policies and systems should:
Ensure that science is an essential component of compulsory education for all students;
Support schools, teachers, teacher educators and students of all ages to adopt an inquiry approach to science education as part of the core framework of science education for all;
Address socio-economic, gender and cultural inequalities in order to widen access and provide everyone with the opportunities to pursue excellence in learning and learning outcomes;
Create mechanisms to foster individual reflection and empowerment.
Science education should balance requirements of theoretical knowledge and practical skills related to science in order to motivate students to learn.
Online Resources