TRANSNATIONAL COOPERATION TO PROMOTE SCIENTIFIC KNOWLEDGE IN SCHOOL EDUCATION
Chapter 4: Innovation in Science Education and Success Stories
4.2 New Technologies for science education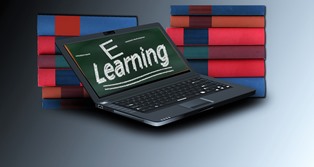 The term new technologies in educational context is very wide. It can be understood as:
application of modern research tools and techniques
new approach to distant learning with new software support for development of new contents for asynchronous teaching and learning;
the development of blended learning;
application of new computer-assisted miniaturised and portable laboratory equipment in teaching;
the development of virtual laboratories;
computer assisted traditional teaching in the classroom.
Applying technology in the classroom does several things to student learning:
It increases interest even in rote tasks;
it provides purpose for learning;
it can attach meaning to an ongoing lesson;
it provides opportunities to perceive knowledge as being related, not isolated bits;
it allows for individual student differences; and
it can affect students' attitudes toward learning.
The technologies of tomorrow are already being tested in some classrooms today; Virtual Reality (VR) adds new dimension to learning. The current star of the Internet of Things concept, wearable technology, still has a lot to prove to educators. Analysts predict it will be widespread in classrooms in about four years, but there are already examples of the technology making waves in education. In order to incorporate technology effectively into the classroom, it is important to understand the current trends in this area: Flipped Classrooms, Social Media in the Classroom, Mobile Learning. Cloud Computing, MOOCs, Wearable Technology etc.
Online Resources