TRANSNATIONAL COOPERATION TO PROMOTE SCIENTIFIC KNOWLEDGE IN SCHOOL EDUCATION
Chapter 4: Innovation in Science Education and Success Stories
4.4 Gamification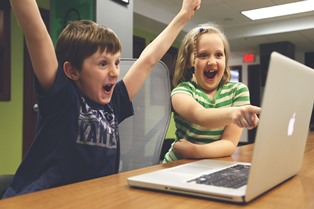 Gamification of education can help students be more motivated and engaged, and can make it easier to remember what they've learned. Enthusiastic teachers have started using game-based learning techniques in their classrooms, which provides lots of learning opportunities online for students who prefer a game-like experience.
Gamification has surged in popularity and has quickly become one of the most talked about trends. Gamification.org was created to be the ultimate resource for the emerging Gamification Industry, creating a collaborative space for those interested to come together as a community and learn and explore what works and what doesn't and to collectively benefit from the knowledge and wisdom of the community.
Gamification can work with education. It can intensify the user experience by introducing a high degree of interactivity and practice.
Benefits
Increase interactivity– Instead of just reading text, students are actually doing something and still going through the same content
Increase awareness – Students can be put in scenarios that will make them do and understand things which in a normal computer based training may not.
Reward challenging tasks – Meeting deadlines, goals, targets, etc.
Most educators hold that gamifying is the process of learning through a variety of new techniques using technology. The 21st century education poses new demands on students: they have to engage, recognize their interests, and know what to learn.
Online Resources