TRANSNATIONAL COOPERATION TO PROMOTE SCIENTIFIC KNOWLEDGE IN SCHOOL EDUCATION
Chapter 4: Innovation in Science Education and Success Stories
4.5 Success stories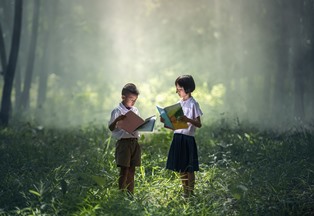 European Projects have worked on issues related to information and communication technologies in school education, environmental and science education.
The projects cover a wide range of topics. They have involved many different actors in the field of school education: teacher training institutes, universities and research centres, schools, local communities, associations, and sometimes also companies.
Many projects have developed web sites. They have also developed initial or in-service teacher training courses, which have enabled student teachers and experienced teachers from different countries to improve their teaching skills in specific areas.
European projects on science suggest new techniques which can make science more appealing to students. They create communities of teachers and students who work together. They identify challenges and find solutions to problems. This subchapter provides the reader with successful stories about projects related to science, which have been created by teachers and which can be a source of ideas for other teachers.
Online Resources