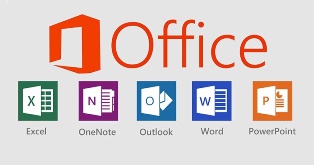 Students and teachers are eligible for Office 365 Education, which includes Word, Excel, PowerPoint, and OneNote, plus additional classroom tools, free of charge. Microsoft Office is an office suite of application, that includes some of the most essential tools for students and educators. All the above-mentioned applications are available for Windows and macOS.
Microsoft word is a word processor. Word contains rudimentary desktop publishing capabilities and is the most widely used word processing program on the market. Word files are commonly used as the format for sending text documents via e-mail because almost every user with a computer can read a Word document by using the Word application, a Word viewer or a word processor that imports the Word format.
Microsoft excel is a spreadsheet program. It features calculation, graphing tools, pivot tables, and a macro programming language called Visual Basic for Applications. Microsoft Excel has the basic features of all spreadsheets, using a grid of cells arranged in numbered rows and letter-named columns to organize data manipulations like arithmetic operations. It has a battery of supplied functions to answer statistical, engineering and financial needs. In addition, it can display data as line graphs, histograms and charts, and with a very limited three-dimensional graphical display. It allows sectioning of data to view its dependencies on various factors for different perspectives.
Microsoft PowerPoint is a presentation program. PowerPoint presentations consists a number of individual pages or "slides". The "slide" analogy is a reference to the slide projector. Slides may contain text, graphics, sound, movies, and other objects, which may be arranged freely. The presentation can be printed, displayed live on a computer, or navigated through at the command of the presenter. For larger audiences, the computer display is often a video projector. Slides can also form the basis of webcasts.