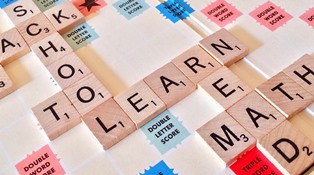 A National Policy is a broad course of action or statements of guidance adopted by the government at the national level in pursuit of national objectives and seeks to achieve and preserve in the interest of national community. Concerning the policies related to the promotion of scientific education, the basic understanding of science is considered a necessary skill for every European citizen.
All national policies focus on promoting scientific culture, knowledge and research among students; improving students' understanding of what science is used for; consolidating the teaching of science at school and, increasing recruitment to mathematics, science and technology fields.
The materials discuss how science teaching is organised in schools in Europe. In most European countries, science as a school subject debuts as one general subject with an integrated programme, which includes elements of all its branches. Teaching science is split afterwards in secondary school into the separate subjects of biology, chemistry and physics.
The reader will find useful information on recent research on skills and competences for science teachers and how they may be integrated in professional development activities.
The materials further present some programmes and initiatives at national level on how to improve science teachers' skills and on existing practices in the initial education of science and mathematics teachers across Europe (school partnerships with science-related organisations, days/ events promoting science, projects).
The subchapter also provides its readers with information on tendencies related to science teaching/ learning in national policies. There are few countries which have implemented specific programmes and projects to further develop gifted and talented pupils and students in the field of science or to encourage girls to choose science careers. There is no specific support policy for low achievers in science subjects.
In terms of methods most European countries recommend that science should be taught in context. Usually this involves teaching science in relation to contemporary societal issues highlighting the application of scientific achievements to daily life. In general, documents in European countries mention various forms of active, participatory and inquiry approaches to science education from primary level onwards. In the last six years, there have been general curriculum reforms at different levels of education in most European countries. Naturally, these reforms have also affected science curricula.
Some examples of National Policies are mentioned below.